AutoForward SMS For Android​
AutoForward SMS for Android is not a Spy Tool
The AutoForward SMS for Android app is unable to intercept text messages (SMS) from a stranger's phone.
Do not download this app if you wish to spy on someone else.
AutoForward SMS For Android
• Text messages forwarded automatically to email
• Have SMS forwarded to an email address/es
• And/Or POST SMS to a URL
• Option to forward from specific numbers to specific emails
• Advanced filtering settings including keyword filters
• Price: Between $1.30 and $22.00 per month (USD)
AutoForward SMS will reliably forward & deliver your messages wherever they go. Advanced algorithms detect network connectivity issues or bad reception and retain a copy of your message until it is delivered.

Say goodbye to lost or missing messages.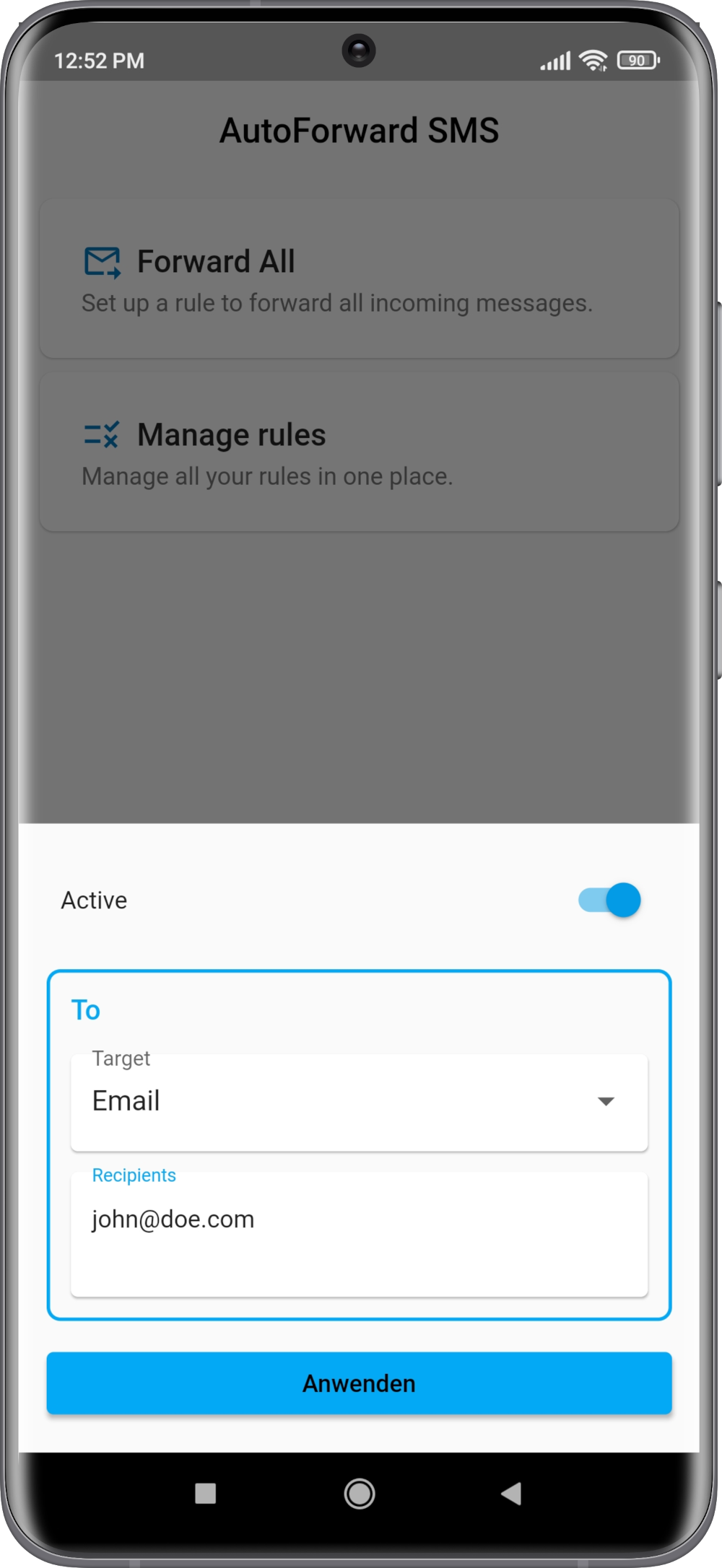 SMS Forwarding App For Android
Automatically forward all incoming text messages to an email or a URL.
Download now and start forwarding with 5 minutes.
 Forward texts to email
Have any incoming text message (SMS) forwarded to one or more of your email addresses.
Forward SMS to others' emails
Add other peoples' email addresses if you need them to see the message too.

Only forward to specific people
Create rules for fine-granular control over what, when you to whom to forward to.

📱 Forward to an URL
Forward all messages to URL/API endpoints such as Slack, MS Teams or any custom web API.
 Conversation Archival
Are you using text messages (SMS) for business purposes? With us you can keep/archive all your conversations in one place.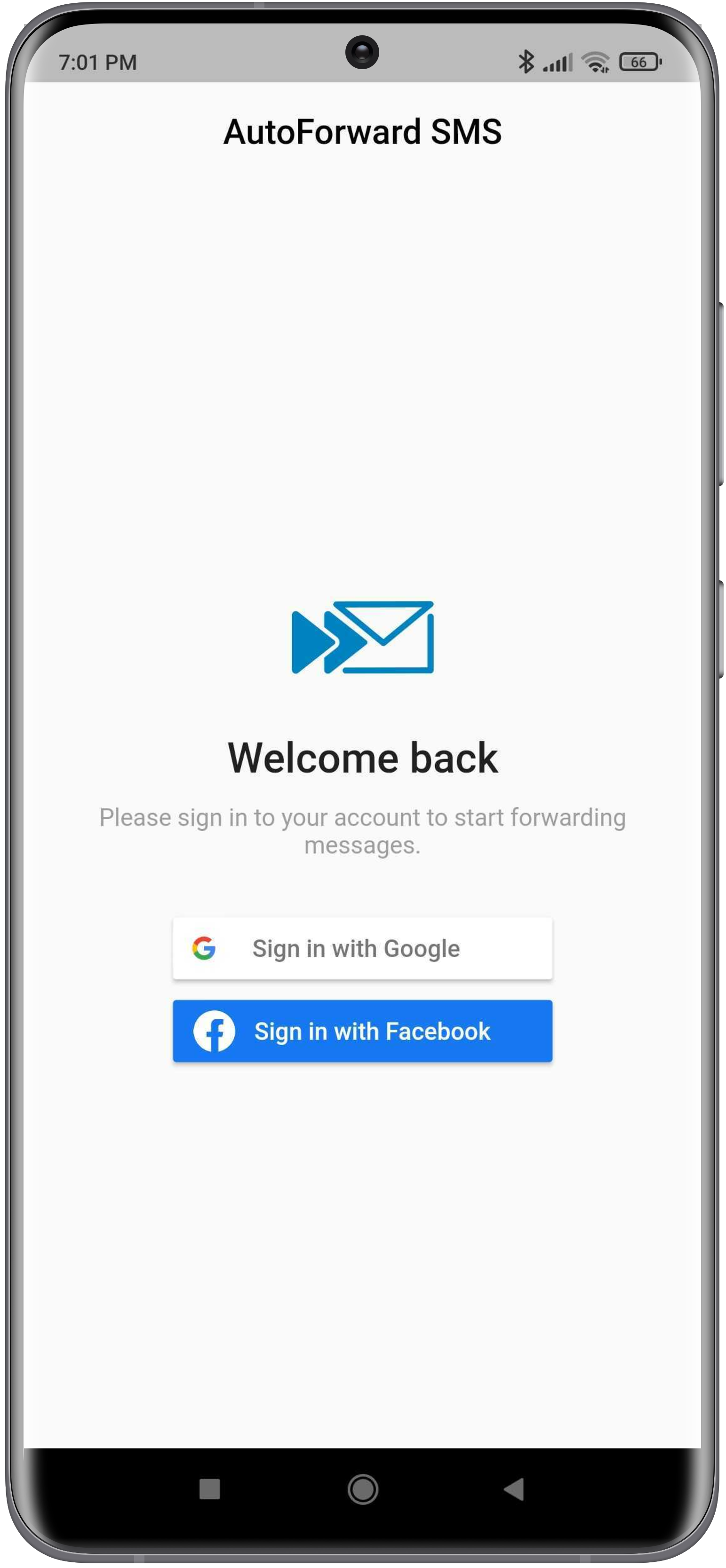 Forget about another set of user credentials and start using your favorite social network login when forwarding text messages (SMS) with AutoForward SMS for Android.
We currently support the following login providers.
Looking for a reliable SMS forwarder?
You are in good company!
Trust our experience and work with the best. Our app has reliably forwarded millions of text messages and continues to convince with rich features and a proven track record. Be more productive knowing that your messages are forwarded, whether you are in the studio or out in the field.
Advanced Feature: Multiple keywords combined with case-sensitive toggle switch for extra precise forwarding rules.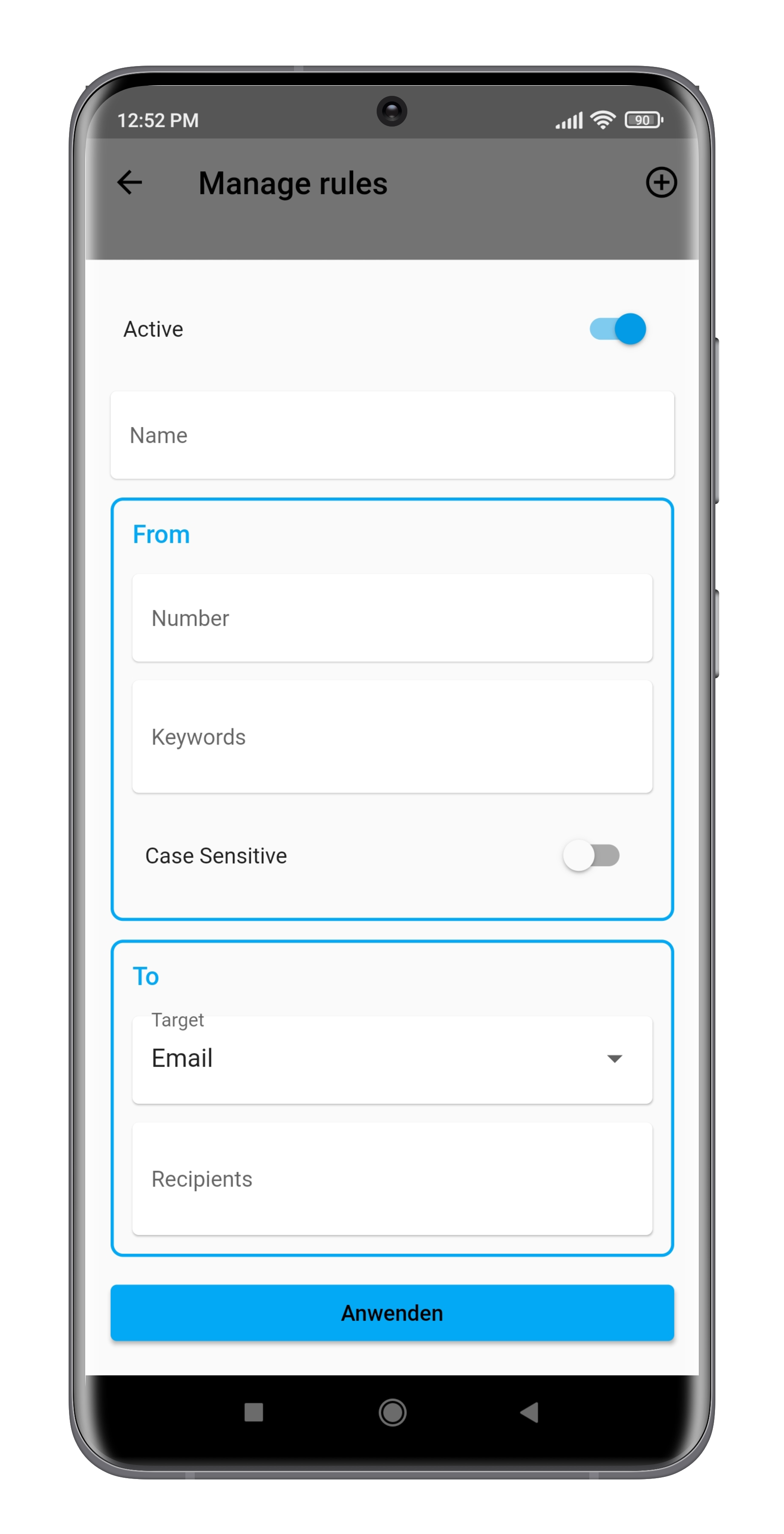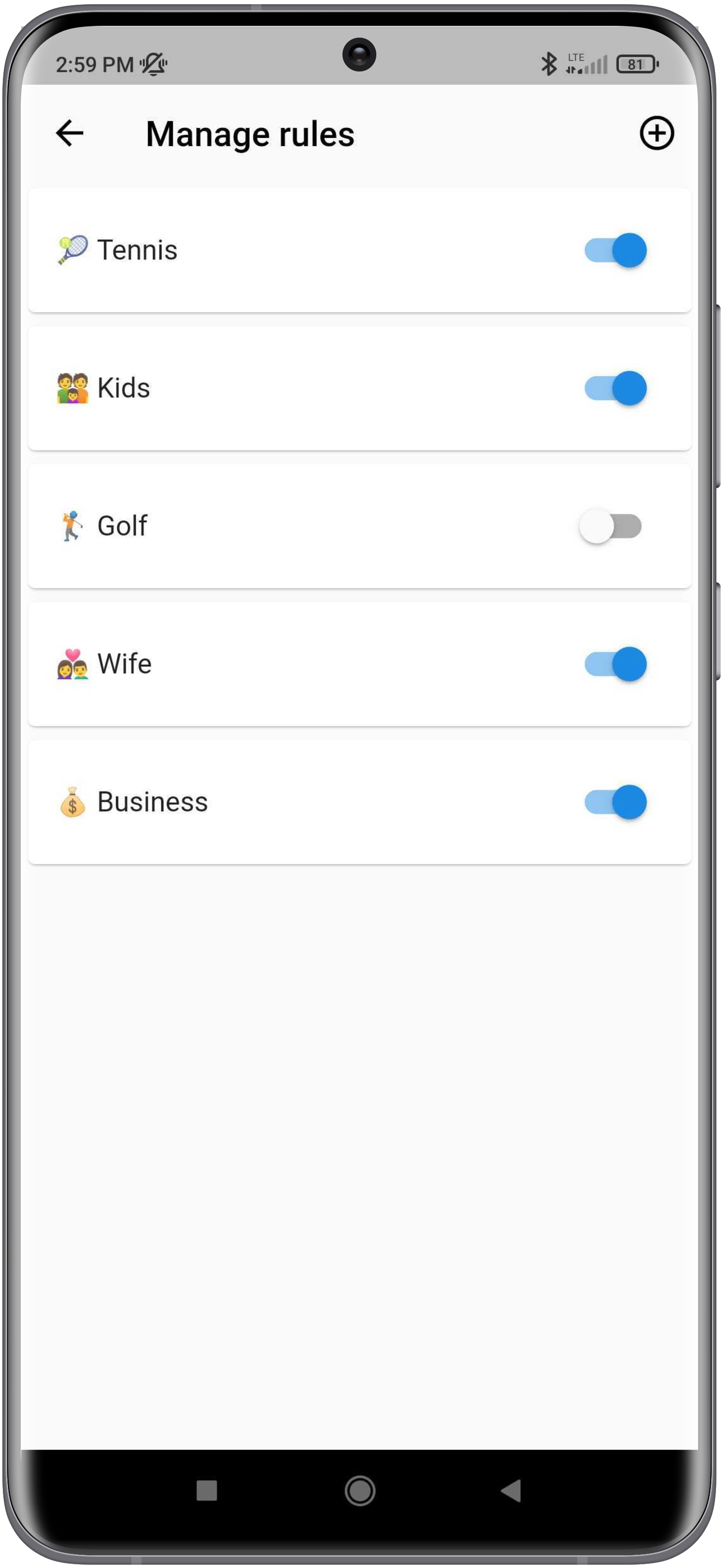 Create rules and specify exactly which messages you wish to forward and which ones you don't.
Only forward incoming SMS from a specific number or word to your contacts email addresses.
Use wildcards (*) to match any number
Toggle rules on or off as you need them
Edit or delete rules any time
We love languages and support all symbols and characters that you might want to use. Be it English, русский (Russian), ไทย (Thai), اللغة العربية (Arabic) or 😎🎓 (Emoji) - we promise to not mess up your message.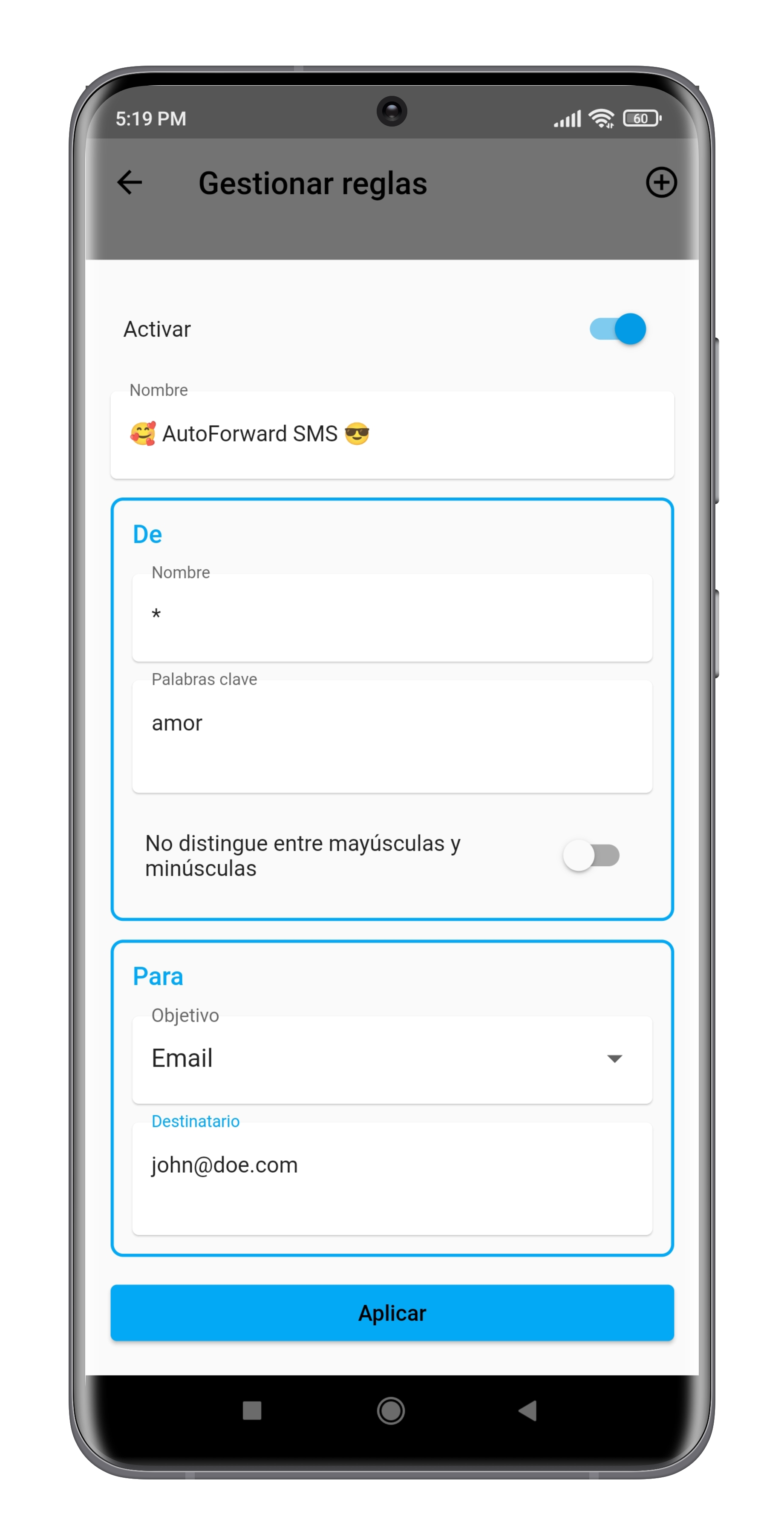 Keep delivering! This is a great service​
I found no other free or paid product that even comes close to yours.​
Super dooper app, thank you so much. Support was needed once and it was great.​
What will you forward today?